---
---
Black Earth: Some Problems in Political Theory in Relation to the Holocaust
Venue: The Prague Crossroads (St. Anne´s Church) - Zlatá street (entrance from Liliová street), Prague 1
Lecturers: Timothy Snyder
Sunday 4th October 2015 at 5 p.m. Lecture in English language. Free admission. Timothy Snyder, Housum Professor of History, Yale University and Permanent Fellow, IWM
This presentation will concern the issue of collective responsibility as it arose during to the destruction of political institutions between 1938 and 1941: as a consequence of the Hitlerian worldview, as a way to extend the Arendtian analysis of the mechanisms of the Holocaust, and as a continuing problem in the dominant national historiographies of the Holocaust. Forthcoming book:
Black Earth: The Holocaust as History and Warning
Laureate of the
Dagmar and Václav Havel Foundation VIZE 97 Prize
in 2015.
On Monday 5th October 2015 at 10 a.m.
, Foundation VIZE 97 invite you to attend a discussion on the topic
"The Politics of Life and Death"
featuring Timothy Snyder, Šimon Pánek, Martin Bútora, Petr Kůrka, Pavel Barša and Pavel Kůrka. Venue: The Prague Crossroads.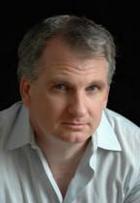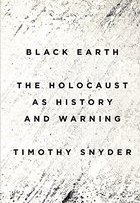 Video záznam přednášky:

Loading the player ...
Attachments:
http://www.cts.cuni.cz/soubory/Ostatni_akce/Timothy Snyder.pdf