---
---
About CTS

Center for Theoretical Study (CTS) was established in 1990, and has following aims:
to perform high quality theoretical research in diverse fields, ranging from the humanities through the exact sciences;
to stimulate transdisciplinary approaches to science, encouraging new ways of interaction and cooperation between disciplines;
to sustain a stimulating environment for young scientists (Ph.D. students, postdoctoral fellows) whose research is not confined to a narrow scientific specialization;
to create an inspiring environment for visiting scholars from abroad;
to provide a forum for contacts and interactions between scholars from different disciplines;
to establish links between Charles University and the Academy of Sciences.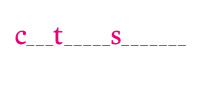 Supervisory Institutions
Allied Institutions
The Center for Phenomenological Research

From the window of the CTS on the 3rd floor there hangs the statue
"Man Hanging Out" from David Černý
. It is a 220-cm-high laminate statue of a man hanging out. According to the artist, the hanging man is Sigmund Freud. The statue was created in the year 1997.