---
---
Publications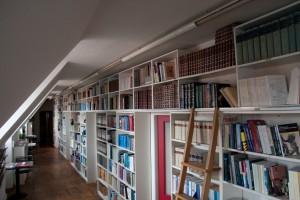 People in CTS publish across various disciplines and genres, sometimes even beyond the strict boundaries of academic writings. In this section you can find, above all, a selection of the most important publications written by staff members or in relation to the work done in our institution.
Also, papers published within the internal CTS Research Reports series are available here, i.e., as pre-prints, drafts, etc.
In case you need a complete publication lists of individual persons (or available full-texts), try searching their personal web sites (if they have any) or other materials.
You can also find publications by CTS members either in the OBD DATABASE (Charles University) or the ASEP DATABASE (Czech Academy of Sciences – for Jan Patočka Archives, Institute of Philosophy members)