---
---
Theorizing the City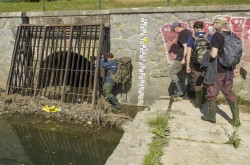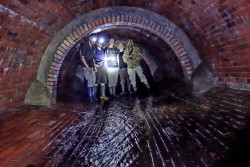 We explore the city as a typical example of a complex system, which interconnects different layers (social, natural, and technical) and at the same time results from various mutually constituting processes (intentional planning, spontaneous development). We follow both the current organization of urban space and, together with paleo-ecologists and archaeologists, its history since the Middle Ages. Our group researches e.g. the nature and role of empty, functionless space (terrain vague), deliberately confronting complementary perspectives of urbanism, social anthropology, philosophy and biology. We pay special attention to suburban lifestyle for its architecture reflects specific dreams of life and aspirations. And finally, in cooperation with physicists and biologists, we work towards a macroscopic study of mutual analogies between the city and a living organism concerning the morphology of the systems and infrastructure and time series of their development. The general idea is to reach a deeper understanding of processes that led to the shape of current urban sites, where most of the world's population has lived since the beginning of the 21st century.
Haluzík, Radan [detail]

Social anthropologist. His fields of interest include current ethnic conflicts and nationalism, the relation between politics and aesthetics and the social life of things.
email: haluzik@cts.cuni.cz
Pokorný, Petr [detail]

Biologist. He is interested in quaternary paleoecology, development of vegetation and landscape.
email: pokorny@cts.cuni.cz
Říha, Cyril [detail]

Architectural theorist and philosopher. He specialises in the study of contemporary cities.
email: riha@cts.cuni.cz