---
---
Doc. Zdeněk Konopásek, Ph.D.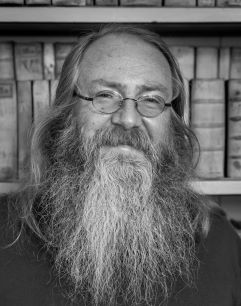 As sociologist of science, he is based at the Center for Theoretical Study, the institute for advanced studies of Charles University in Prague and the Academy of Sciences of the Czech Republic. In the past, he lectured qualitative research methods, sociology of science and sociological theory at the Faculty of Social Sciences, Charles University in Prague, and at the Faculty of Social Studies, Masaryk University in Brno.
His main areas currently are STS (science and technology studies), especially complex relationships between expertise and democratic politics; an interactionist study of power and resistance under state socialism; and computer assisted qualitative data analysis. He published a book Estetika sociálního státu: O krizi reprezentace (nejen) v sociálním zabezpečení [The welfare state aesthetics: The crisis of representation (not only) in social security] (GplusG 1998) and edited Our lives as database: Doing a sociology of ourselves - Czech social transitions in autobiographical research dialogues (Charles University Press 2000).
He is founder and former long-time editor-in-chief of the journal Biograf (http://www.biograf.org). And a musician, drummer. Married to Helena; son Jakub.
Current grants (Researcher):
Regulation of construction activities in protected landscape areas (PLA)
[detail]
2020 - 2023, TAČR ÉTA TL03000439
Pro další publikace přejděte do vyhledávání publikací - zde